Japanese Pancake Souffle Recipe: A Fluffy Delight for Breakfast
Japanese pancake souffle, also known as Japanese fluffy pancakes, has been taking the world by storm. These pancakes are famous for their unique fluffy texture that melts in your mouth, making them a popular breakfast treat. Originating from Japan, these pancakes have become a favorite worldwide, with many cafes and restaurants specializing in this delicious dish.
Making Japanese pancake souffle may seem daunting at first, but with the right tools and techniques, anyone can make these delicious pancakes at home. In this blog, we will guide you through the process of making Japanese pancake souffle step-by-step, including tips and tricks to achieve the perfect fluffy texture every time. We will also provide variations on the classic recipe, including toppings and flavor combinations to experiment with.
Join us on this culinary journey as we explore the wonders of Japanese pancake souffle and brighten up your mornings with a fluffy delight.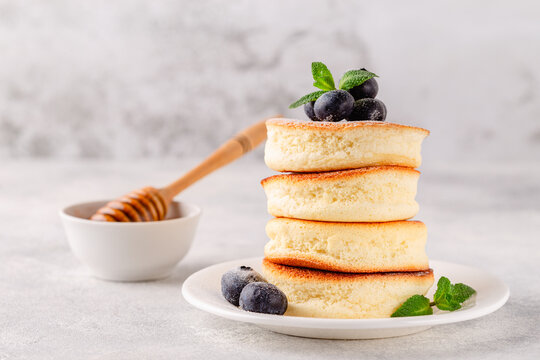 Ingredients :
1 cup all-purpose flour
1 tsp baking powder
1/4 tsp baking soda
1/4 tsp salt
2 egg yolks
1/2 cup whole milk
1 tbsp. sugar
2 tbsp. unsalted butter, melted and cooled
3 egg whites
1/4 cup sugar
1/4 tsp cream of tartar
1 tsp vanilla extract (optional)
Equipment Needed :
Large mixing bowl
Whisk
Spatula
Measuring cups and spoons
Non-stick frying pan with lid
Piping bag (optional)
Cooking spray or butter
Instructions :
In a blender, add the flour, baking powder, baking soda, salt, egg yolks, milk, sugar, and melted butter. Blend until you have a smooth batter. Scrape down the sides of the blender with a spatula if needed.
In a separate bowl, beat the egg whites until foamy. Add cream of tartar and continue to beat until soft peaks form. Gradually add sugar and continue beating until stiff peaks form.
Gently pour the egg whites into the blender with the pancake batter and pulse a few times until just incorporated. Do not overmix.
Heat a non-stick frying pan over low to medium heat. Lightly spray or butter the pan.
Use a ladle or piping bag to drop 1/3 cup of the batter onto the pan. Cover with a lid and cook for 3-4 minutes or until the bottom is golden brown.
Flip the pancake and cook for another 2-3 minutes or until the other side is golden brown.
Repeat the process until you have used up all the batter. You can stack the pancakes on a plate and cover with foil to keep them warm.
Tips and Tricks :
Use room temperature eggs for the best results. Separate the yolks and whites while cold and let them sit at room temperature for at least 30 minutes before starting the recipe.
Do not overmix the batter. This can lead to tough pancakes.
Make sure the frying pan is not too hot. If the heat is too high, the pancakes will burn on the outside and remain raw on the inside.
Cover the pan with a lid to help the pancakes cook evenly and rise.
Use a piping bag to pipe the batter onto the pan for a more uniform shape and size.
If you don't have cream of tartar, you can substitute it with white vinegar or lemon juice.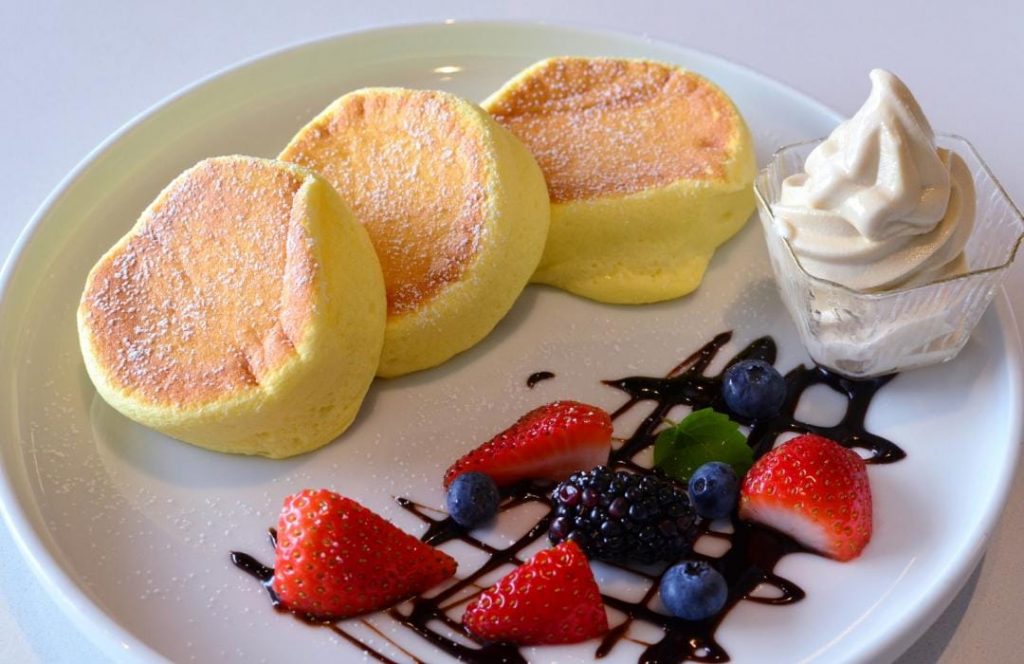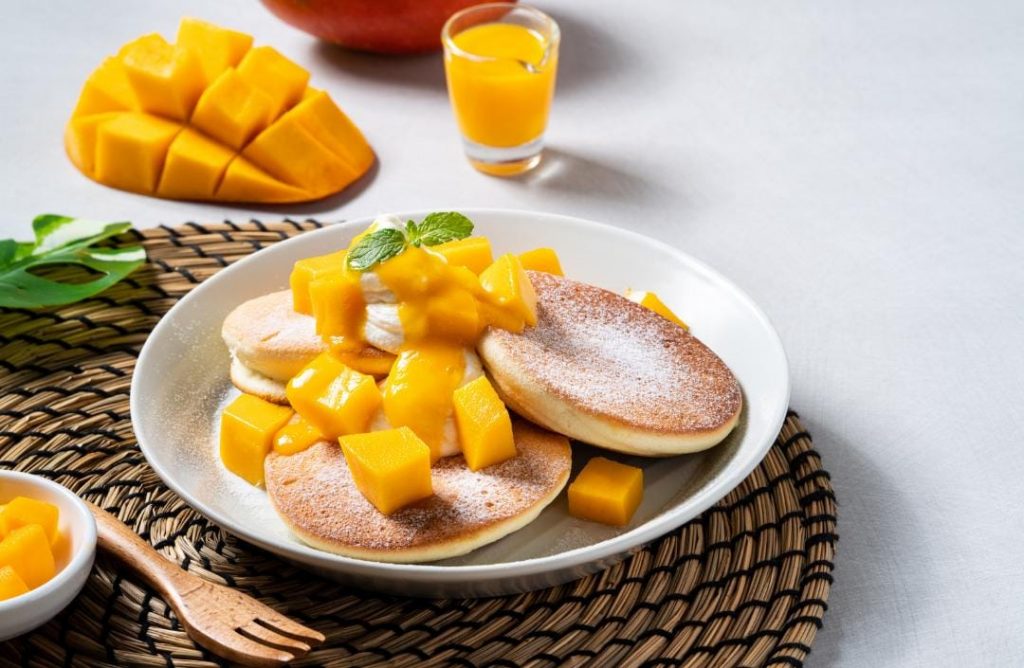 Variations Of Japanese Pancake Souffle :
Matcha Japanese Pancake Souffle: Add 1 tbsp. of matcha powder to the pancake batter for a unique and earthy flavor. Top with whipped cream and fresh berries.
Chocolate Japanese Pancake Souffle: Add 1/4 cup of cocoa powder to the pancake batter for a rich and chocolatey flavor. Top with chocolate chips, whipped cream, and chocolate sauce.
Strawberry Japanese Pancake Souffle: Top the pancakes with fresh strawberries, whipped cream, and strawberry sauce.
Mango Japanese Pancake Souffle: Top the pancakes with fresh mango pieces.
Japanese Pancake Souffle is a delicious and unique dish that is sure to impress your family and friends. With this easy recipe using a blender, you can achieve the perfect fluffy texture every time. Experiment with different toppings and flavor combinations to make this dish your own. Start your day off right with this fluffy delight for breakfast!