Mouthwatering Grilled Vegetable Panini: The Perfect Healthy Sandwich Option
Welcome to our recipe blog, where we strive to tantalize your taste buds and inspire you to create delicious and nutritious meals. In today's post, we are delighted to share with you a recipe that perfectly embodies the combination of flavor and health: the mouthwatering grilled vegetable panini. This delectable sandwich is not only a feast for the senses but also a fantastic option for those seeking a wholesome and satisfying meal.
Not only does this mouthwatering grilled vegetable panini please your palate, but it also nourishes your body with an abundance of vitamins, minerals, and fiber. It's a fantastic way to incorporate a variety of vegetables into your diet, promoting overall health and well-being. Whether you're a vegetarian, vegan, or simply looking to add more plant-based meals to your repertoire, this sandwich is a nutritious and satisfying choice.
So, join us on this culinary adventure as we guide you through the steps to create the perfect healthy grilled vegetable panini. From selecting the freshest ingredients to mastering the art of grilling, we will provide you with tips and tricks to ensure your panini turns out absolutely scrumptious.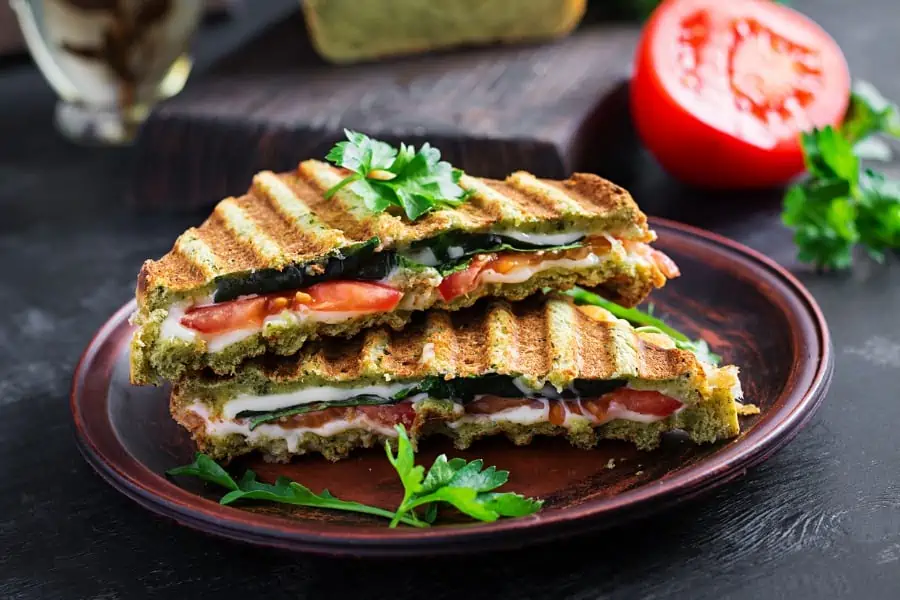 Ingredients:
1 small zucchini, sliced lengthwise
1 red bell pepper, seeded and sliced
1 yellow bell pepper, seeded and sliced
1 small eggplant, sliced into rounds
1 red onion, sliced into rings
4 slices of your favorite bread (such as ciabatta or sourdough)
Olive oil for brushing
Salt and pepper to taste
Optional: fresh basil leaves for garnish
Equipment:
Grill pan or outdoor grill
Panini press or sandwich press
Instructions:
Preheat your grill pan or outdoor grill to medium-high heat.
Drizzle the sliced zucchini, bell peppers, eggplant, and red onion with olive oil, and season with salt and pepper.
Place the vegetables on the grill and cook for about 3-4 minutes per side, or until they have grill marks and are tender.
Remove the grilled vegetables from the heat and set aside.
Preheat your panini press or sandwich press.
Take two slices of bread and brush one side of each slice with olive oil.
On the non-oiled side of one slice, layer the grilled vegetables, arranging them evenly.
Top with the second slice of bread, oiled side facing up.
Place the assembled sandwich onto the preheated panini press and close the lid gently.
Cook for about 3-4 minutes, or until the bread is toasted and the cheese (if added) has melted.
Carefully remove the panini from the press and transfer it to a cutting board.
Let it cool slightly before slicing it in half.
Optional: Garnish with fresh basil leaves for added freshness.
Tips and Tricks: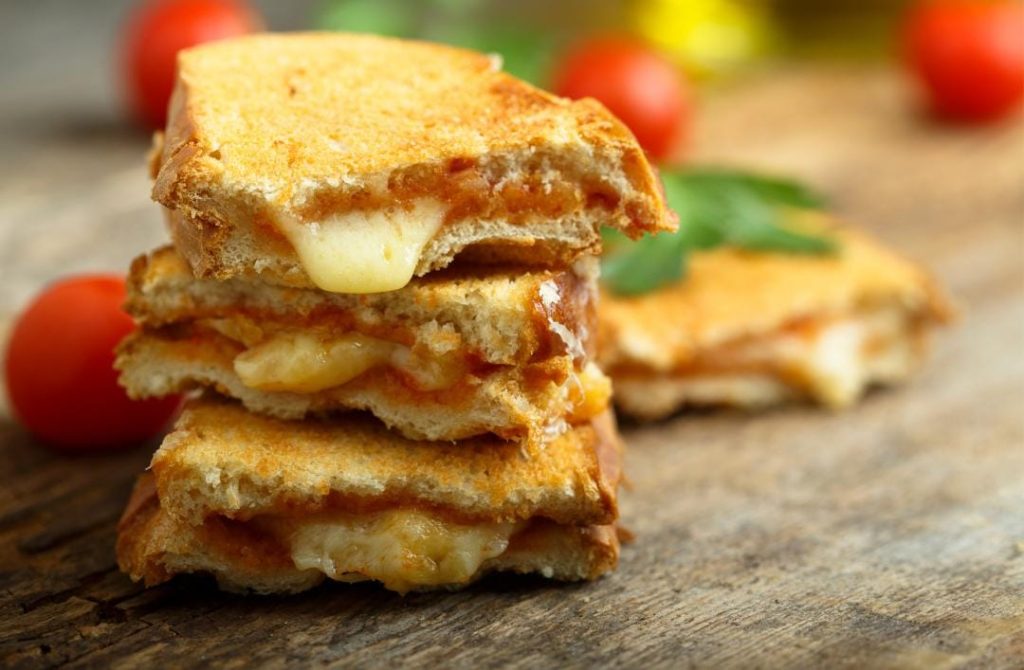 Experiment with different vegetables like mushrooms, asparagus, or cherry tomatoes to add variety to your panini.
Add a spread like pesto, hummus, or sun-dried tomato paste to enhance the flavors.
Feel free to customize your panini by adding a slice of cheese (such as mozzarella or goat cheese) or a handful of arugula for added texture.
If you don't have a panini press, you can use a stovetop skillet and place a heavy pan on top to press the sandwich.
Customization Ideas for Grilled Vegetable Panini: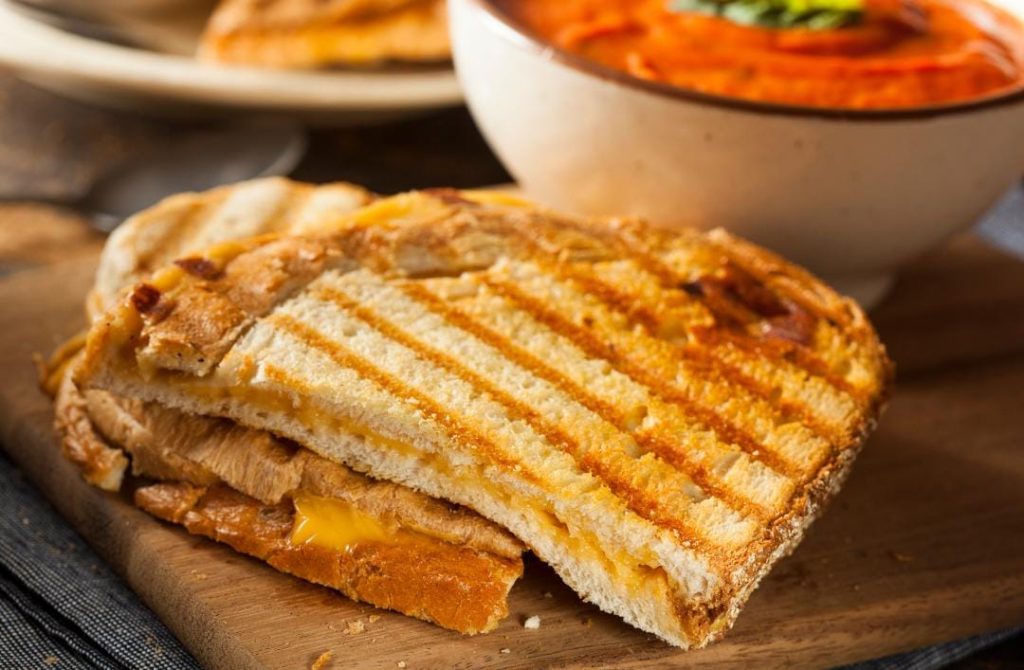 For a Mediterranean twist, add sliced black olives, feta cheese, and a drizzle of balsamic glaze.
Create a vegan version by omitting the cheese and using vegan bread and spreads.
Spice it up with a sprinkle of red pepper flakes or a dash of hot sauce for a kick of heat.
Serve your Grilled Vegetable Panini with a side salad or a cup of soup for a complete meal.
Indulge in the flavors of this Grilled Vegetable Panini, a satisfying and nutritious option for any mealtime. With its grilled vegetables, crispy bread, and customizable ingredients, this delightful sandwich is sure to become a favorite in your kitchen. Get creative, experiment with flavors, and enjoy the wholesome goodness of this delicious panini. Bon appétit!