What Is A Sous Vide & How To Use It?
To produce consistently excellent outcomes while cooking with precision, food temperature must be exact. The cooking method is known as Sous Vide (pronounce "sue-veed") allows for precise temperature control. It has been in use by professionals for decades and involves heating water and cycling it through a pot to cook food to a precise temperature.
Precision means perfection because there is only a 3-degree difference between a rare and medium-rare steak. With this straightforward method, you can avoid overcooking and drying out food while always achieving excellent cooking.
You only need to set the machine, and you can count on the method to produce consistently excellent results. Foods cooked sous vide acquire tastes and textures that can't be matched by any other conventional cooking technique!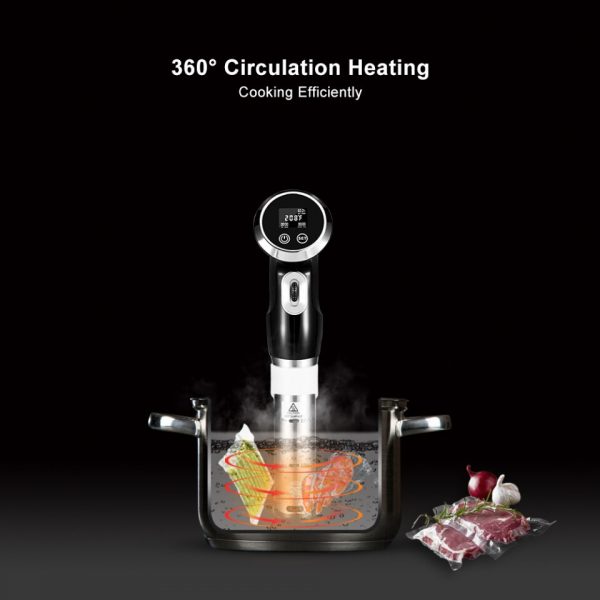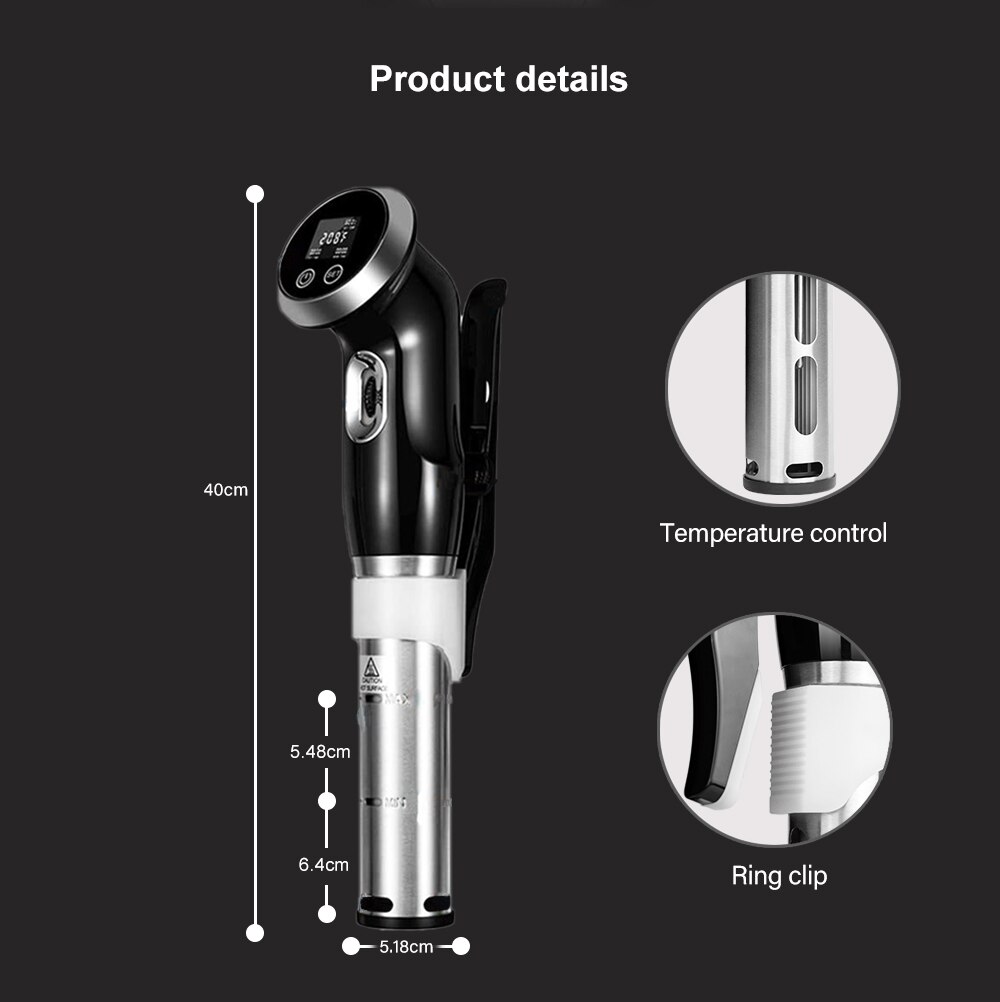 Positive Aspects Of Sous Vide Cooking
WASTE MINIMIZATION: Food that is prepared traditionally dries out and is wasted. For instance, traditionally cooked beef typically loses up to 40% of its volume as a result of drying out. Precision cooking preserves the volume of the steak.
CONSISTENCY: You may anticipate fairly consistent outcomes because you cook your food at an exact temperature for a precise period of time.
GOOD TASTE: Food is heated in its own juices. Sous Vide makes sure the dish is juicy, moist, and tender.
FLEXIBILITY: You may need to pay close attention while cooking traditionally. Whereas, food is precisely heated and held at that temperature during precision cooking. Overcooking is not a concern.
EASY TO USE: Simply add water, place ingredients in a vacuum-sealed container, and push start with the Sous Vide cooker set attached to any cooking pot or container. suitable for all deep cooking pans.
BEST QUALITY SOUS VIDE IN THE MARKET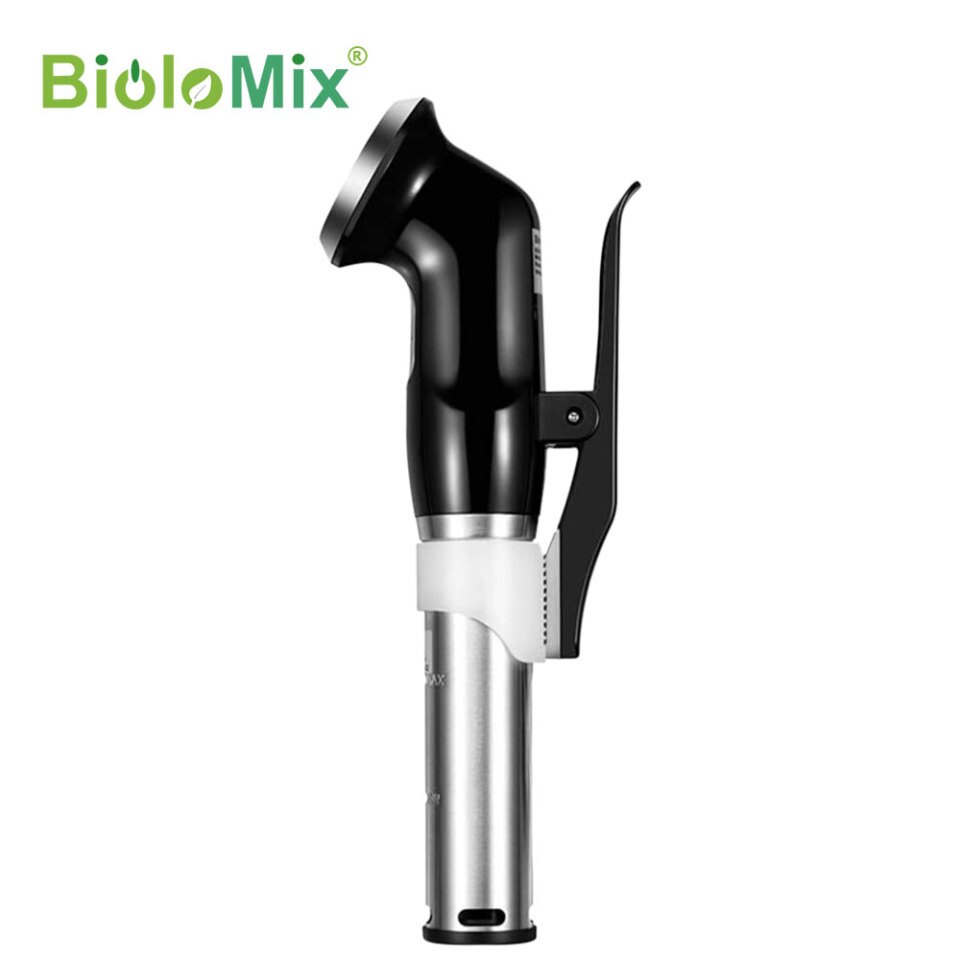 With its high power heating element power of 1500 watts compared to other immersion circulators out there that only use 800 or 1000 watts, Biolomix Sous Vide Thermal Immersion Circulator helps you cook a flawless poached egg, a perfectly flaked piece of salmon, or do justice to a choice cut of prime rib.
You can now enjoy excellent home cooking with Biolomix's Immersion Circulator without effort. You may have complete control over the cooking process with adjustable timers and thermostats. Cooking requires fewer thought processes and decision fatigue thanks to the built-in thermostat, digital soft-touch controls, and easy-to-read LCD display.
To learn more about the sous vide and its shipping criteria, you can review the product's return and refund policy.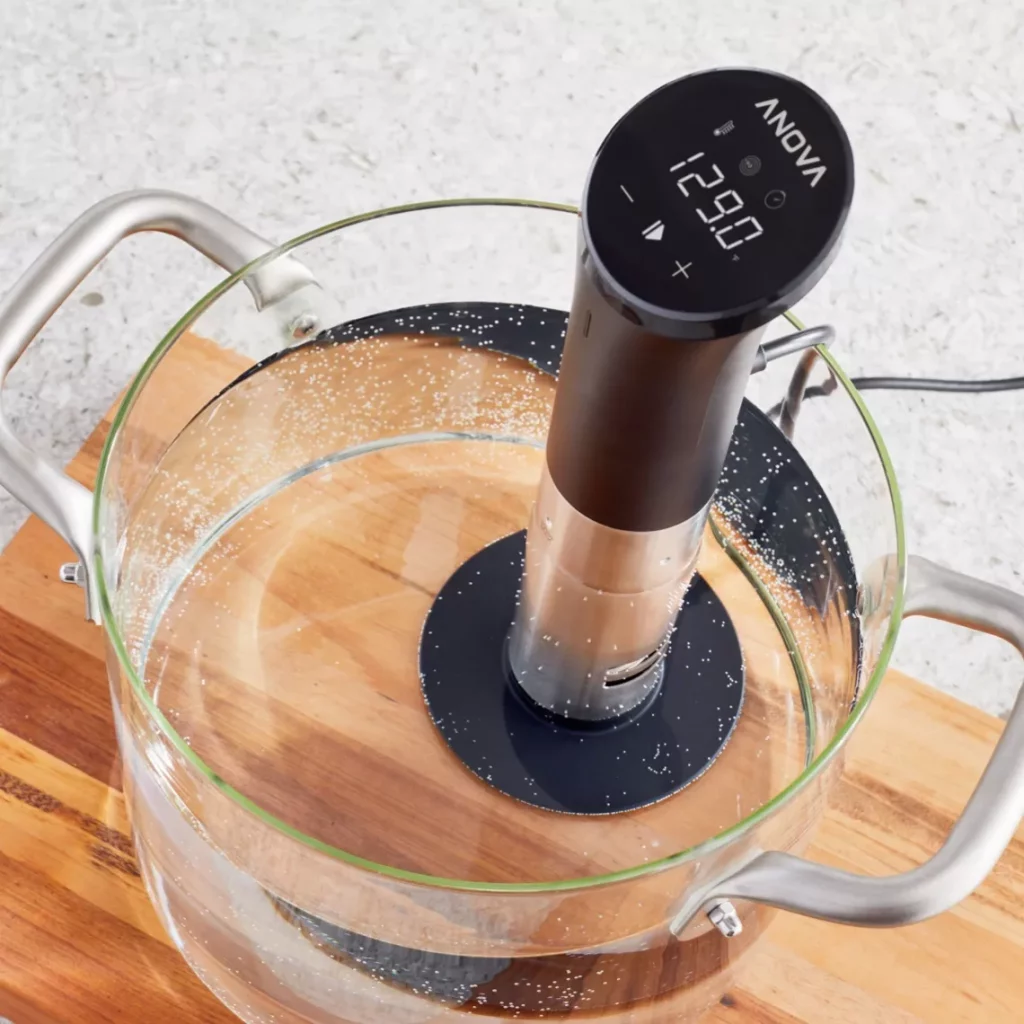 Whether cooking a simple meal for 1 or an extravagant feast for your regionally famous, biannual, neighborhood dinner party, the new Anova Precision® Cooker heats water faster and holds it precisely at the desired temperature so you can get cooking quicker than ever.
STEPS TO USE SOUS VIDE COOKERS
STEP 1: Put food in a water bath after vacuum-sealing it in a vacuum bag.
STEP 2: After three seconds of pressing the ON button, the display will turn on and make a beeping noise. The temperature will be displayed on the screen.
STEP 3: Set a timer to postpone the beginning of cooking. To set the real cook time, known as "work time" on the sous vide (which only begins counting down once the water reaches the proper temperature), click the set button a second time.
STEP 4: Using the black scroll wheel on the front, adjust the temperature and timing.
The meal should be removed and served as soon as it achieves the desired temperature and timing.
For more clarity and guidance, watch the beginners' guide to using sous vide.
Some Sous Vide Recipe Ideas For Wholesome, Delectable Weeknight Meals
Sous Vide Chicken Salad
If you sous vide the chicken breast in advance, your Caesar salad will have a flawlessly soft, incredibly juicy topping, and lunch or supper will be ready in less than five minutes!
2. Sous Vide Chuck Roast
A classic pot roast simply cannot go wrong. For a warming evening, serve this traditional comfort dish with a side of mashed potatoes. Delicious!
3. Sous Vide Garlic Herb Butter Steaks
A delicious garlic butter that elevates these fillets may be made in a matter of minutes. When you serve this dish to your family, it will be of restaurant caliber and they will be amazed.
4. Sous Vide Eggs With Avocado Toast
There has never been a greater brunch. Choose your favorite garnishes to add to this toast; the picture shows queso fresco, sriracha seasoning, and microgreens. Yum!
The fact that you can never overcook a dish when cooking it sous vide is one of its best features. It's one of the factors that makes it so beloved by both chefs and knowledgeable amateurs. Imagine having –
perfectly cooked steak,
unbelievably soft fish, or
fall-off-the-bone chicken without having to worry about things burning in the pan!
It's like enjoying a fine meal in the convenience of your own home.