Biolomix Blenders: Indulge In The Smoothest Smoothies
Turn summertime sips into smoothies for a cool, refreshing treat with Biolomix!
There is a variety of equipment you can purchase to make your time in the kitchen more pleasurable, and frequently faster and easier. One of them is a Biolomix Blender. These powerful and versatile appliances can do more than just whip cream or puree smoothies. They can make peanut butter, cook soups, and grind coffee. Biolomix Blender gives you results that are impossible to achieve with any other method. Check out our sleek and reliable Blenders to modernize your kitchen today!
A Biolomix Blender might be your first choice when breaking down liquid things like smoothies, pancake batter, hot soups and sauces, salad dressings, ice cream, or fruit popsicles. The most creamy and silky products are created by the gravity-fed unit's ultra-sharp blades.
A blender is a necessary element in every kitchen, and most housemakers seek the best juicer blender to go with their other kitchen appliances. They can be anything from little, countertop-sized gadgets to big, bulky pieces of machinery that take up a lot of space to operate. There are various varieties of blenders, each with special characteristics and uses. The following list includes some Biolomix blenders –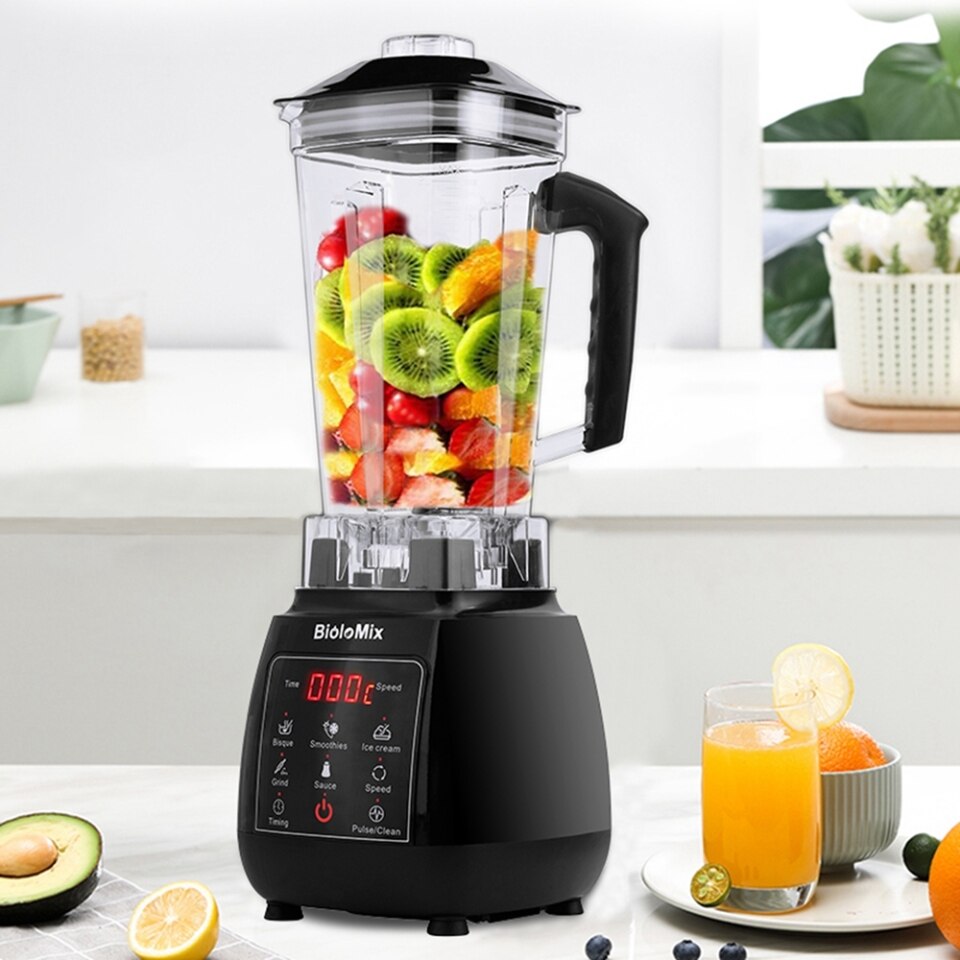 Blender style is introduced to the modern day by the Biolomix Blender D6300. The blender uses only a touch-screen interface and has no traditional knobs or buttons on its control panel. The flat screen is simple to clean because it has no crevices to trap spills. The LED lights on this blender turn off when not in use, giving it a sleek, contemporary appearance.
Timed automated settings for six pre-programmed features, manual speed adjustment and a timer are among the features. With its six hardened stainless steel wave blades for crushing ice and frozen fruits, as well as its modern appearance.
This Biolomix Blender might provide a whole new level of enjoyment to food preparation in your home. You can also check out Serrated Blade For Blenders.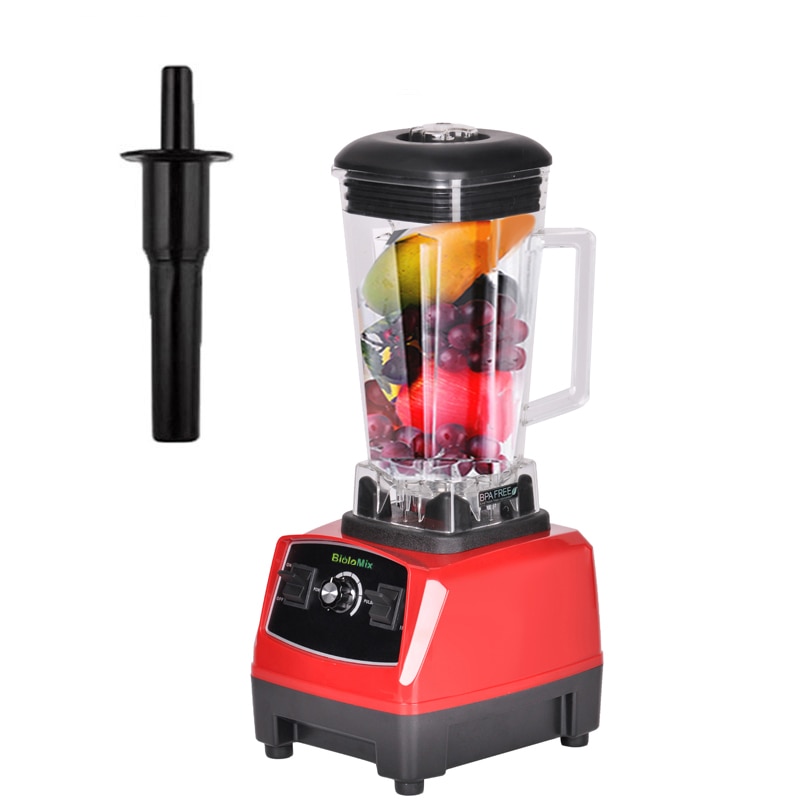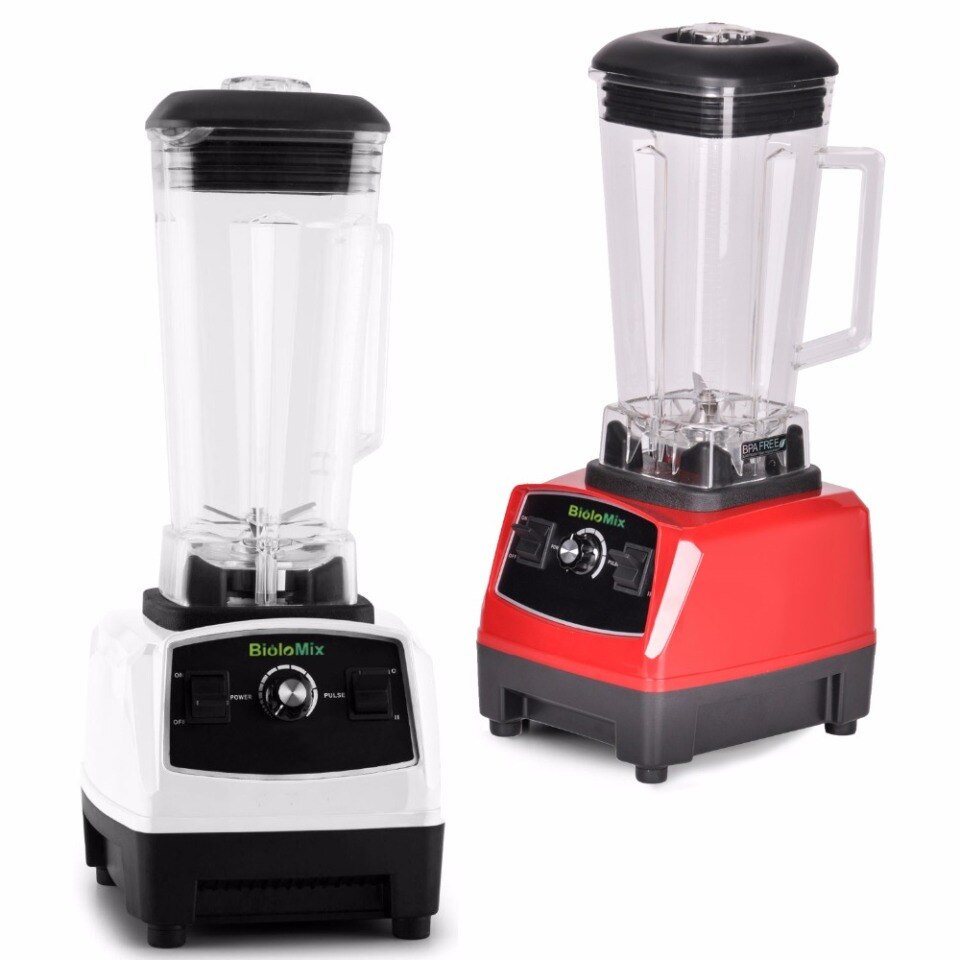 Greater product diversity is made possible by the six-wave action blades made of hardened Japanese stainless steel.
Creates a wide variety of beverages, including milkshakes, green smoothies, dry grinding, hot soup, sauces, raw food diet, ice cream, fresh juice, and much more.
A Biolomix Blender dry container is recommended since grinding excessively hard materials, such as grains, will damage and pit the pitcher's interior near the blades. The scratches increase the likelihood that the container may hold odors in addition to giving it a "cloudy" cosmetic blemish. It's also practical to have a second container because, in order to ground grains, the first one must be completely dry, and if you made a smoothie earlier in the day, it may still be wet.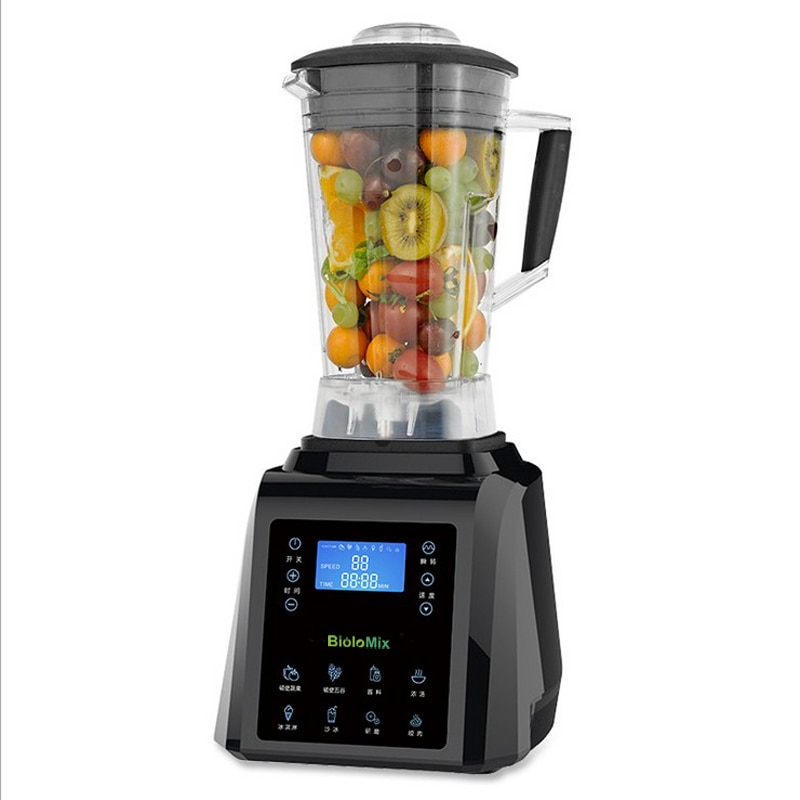 Greater product diversity is made possible by the six-wave action blades made of hardened Japanese stainless steel. With an LCD screen, a single touch, and a configurable timer and speed.
This Biolomix Blender consists of a maximum of 2200W self-compensating 45000RPM German-made technology for continuous functioning, automatic overheat protection, and a motor overload reset switch. Unbreakable, BPA-free, 2L jar of the highest food grade.
Visit our YouTube channel to learn more about these amazing, high-tech, top-notch Biolomix blenders.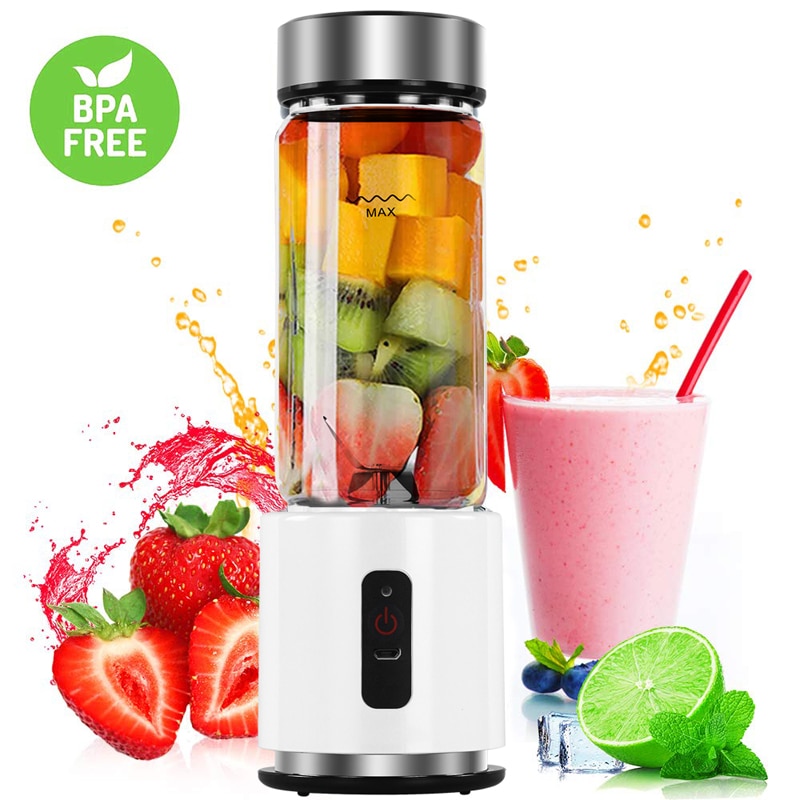 A single charge of this Biolomix blender's rechargeable 4000mAh lithium-ion battery lasts up to a week. It can be charged via a laptop, power bank, automobile, etc. When in use, this small blender operates softly and makes no noise at all.
You can transport your personal USB blender with ease because it is so lightweight. Most car cup holders will fit this cup.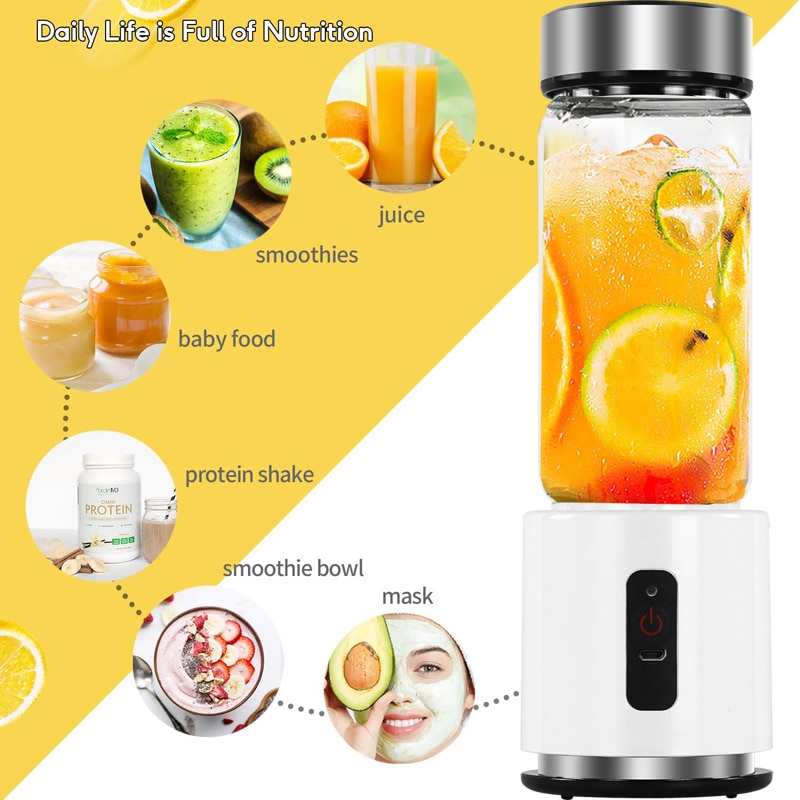 PREMIUM MATERIAL & MULTI-FUNCTIONAL: Made of high borosilicate glass material, BPA-free, baby food-grade, non-toxic, and eco-friendly ABS base. Perfect for making a green fruit smoothie, milkshake, juice, protein shake, baby food supplement, salad dressings, etc.
Although different blenders have varied features and functions, product testing has shown that many blenders, even those that are less expensive, may serve a variety of purposes for consumers.
Remember the following :
Always lock the pitcher into position, fasten the top, and place the base on an even, flat surface before using.
Always use caution when near the stainless steel blades.
In order to ensure that the blender functions well, only appropriate food kinds in tiny quantities should be added to the pitcher.
Long-term use of the blender or overloading it may cause damage or burn it out.
Why Shop With Biolomix?
(1) We are a well-known brand for professional blenders across the world.
(2) More than ten years' worth of marketing and production experience for professional blenders.
(3) Superb quality two years of motor warranty for domestic usage, reasonable price
Purchase with assurance.
(4) Prior to shipping, every item will be carefully inspected and packaged.