Egg-citing Easter Fruit Smoothie for a Healthy Holiday
As Easter approaches, it's time to start thinking about delicious and healthy treats to share with family and friends. While traditional Easter sweets can be tempting, there are plenty of healthy and refreshing options to indulge in during this holiday. And what better way to celebrate than with a colorful and nutritious Easter fruit smoothie?
Not only are fruit smoothies delicious and refreshing, but they're also an excellent way to pack in essential vitamins and minerals. By using a variety of fruits and vegetables, you can create a smoothie that not only tastes great but also provides numerous health benefits.
In this blog post, we'll explore an egg-citing Easter fruit smoothie recipe that will help you celebrate the holiday in a healthy way. This recipe is easy to make and perfect for serving as a nutritious breakfast, a snack, or a post-Easter egg hunt treat.
This Easter fruit smoothie is sure to satisfy your cravings and leave you feeling energized and refreshed. Let's get blending!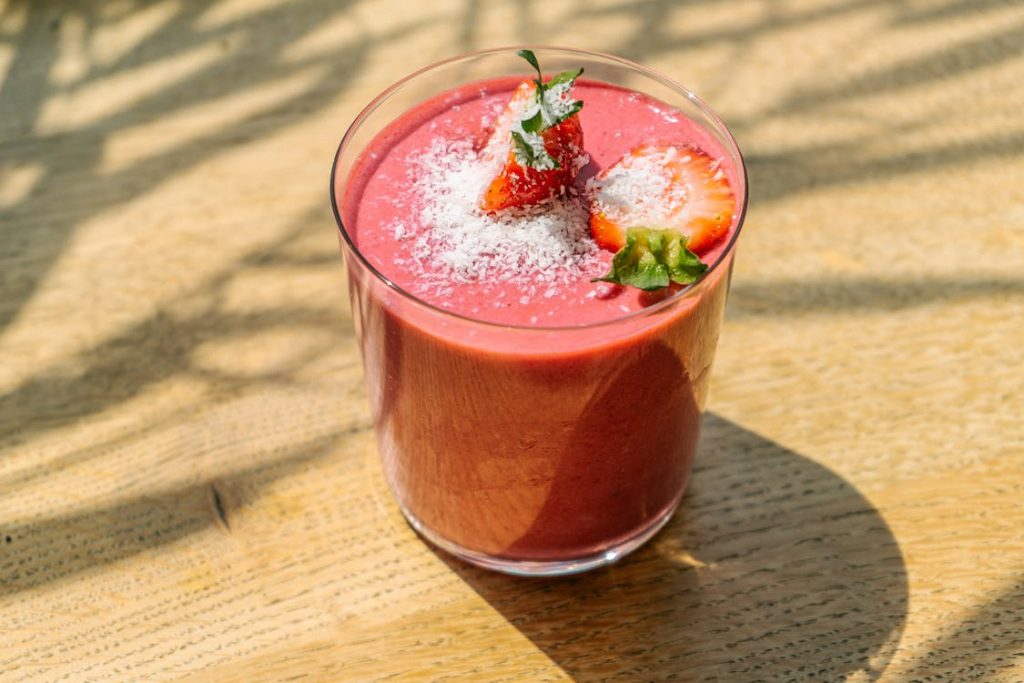 Ingredients :
1 cup of frozen mixed berries (strawberries, raspberries, blueberries)
1 banana
1 cup of unsweetened vanilla almond milk
1/2 cup of plain Greek yogurt
1 tablespoon of honey
1/2 teaspoon of vanilla extract
1 cup of ice
Optional toppings: fresh berries, shredded coconut, chia seeds
Equipment :
Measuring cups and spoons
Knife and cutting board
Serving glasses
Instructions :
Start by preparing your ingredients. Cut the banana into small chunks and set aside. If your mixed berries are not already frozen, place them in the freezer for at least an hour prior to making the smoothie.
Add the frozen mixed berries, banana chunks, unsweetened vanilla almond milk, plain Greek yogurt, honey, and vanilla extract into the blender.
Blend on high until the ingredients are smooth and well combined. If the mixture is too thick, add more almond milk until it reaches your desired consistency.
Once the mixture is smooth, add the ice and blend again until the ice is completely incorporated.
Pour the Easter fruit smoothie into serving glasses and add your desired toppings. We recommend fresh berries, shredded coconut, or chia seeds for added texture and flavor.
Serve immediately and enjoy!
Health Benefits :
This Easter Fruit Smoothie is not only delicious but also packed with essential nutrients that promote overall health and wellness. Here are a few of the health benefits you can expect from this smoothie :
Rich in antioxidants: The mixed berries in this smoothie are packed with antioxidants, which help protect your cells from damage caused by free radicals.
High in fiber: The banana in this smoothie is a great source of dietary fiber, which promotes healthy digestion and can help you feel full for longer periods of time.
Low in sugar: By using unsweetened almond milk and plain Greek yogurt, this smoothie is low in added sugars, making it a healthier option compared to other Easter treats.
Good source of protein: The Greek yogurt in this smoothie is a great source of protein, which is essential for building and repairing muscle tissue.
In conclusion, a healthy and refreshing Easter treat doesn't have to be boring or bland. With the Easter Fruit Smoothie recipe, you can enjoy the holiday while still making healthy choices. By using a variety of fruits and vegetables, this smoothie is not only delicious but also packed with essential vitamins and minerals. It's also a great way to satisfy your sweet tooth without consuming a lot of added sugars, which can lead to energy crashes and weight gain. So why not try this Egg-citing Easter Fruit Smoothie recipe this holiday season and give your body the nourishment it deserves while enjoying a tasty treat!