DIY Mother's Day Breakfast: How to Make Delicious Homemade Granola
Mother's Day is a special day dedicated to celebrating the amazing women in our lives who have given us unconditional love and support. It's a day to show our gratitude and appreciation for all that our moms have done for us. And what better way to do that than by surprising her with a delicious and nutritious homemade granola?
If you're looking for a unique and creative way to surprise your mom this Mother's Day, consider making her a homemade granola breakfast. Not only is it a thoughtful and personalized gift, but it's also a healthy and delicious way to start the day.
In this blog post, we'll share with you step-by-step instructions on how to make homemade granola for your mom this Mother's Day. We'll cover everything from the basic ingredients you'll need to the different variations you can try to customize your granola to your mom's tastes. Whether your mom is a fan of sweet and crunchy granola or prefers something a little more savory, we've got you covered.
So roll up your sleeves, grab your mixing bowl, and let's get started on making a Mother's Day breakfast that she'll never forget!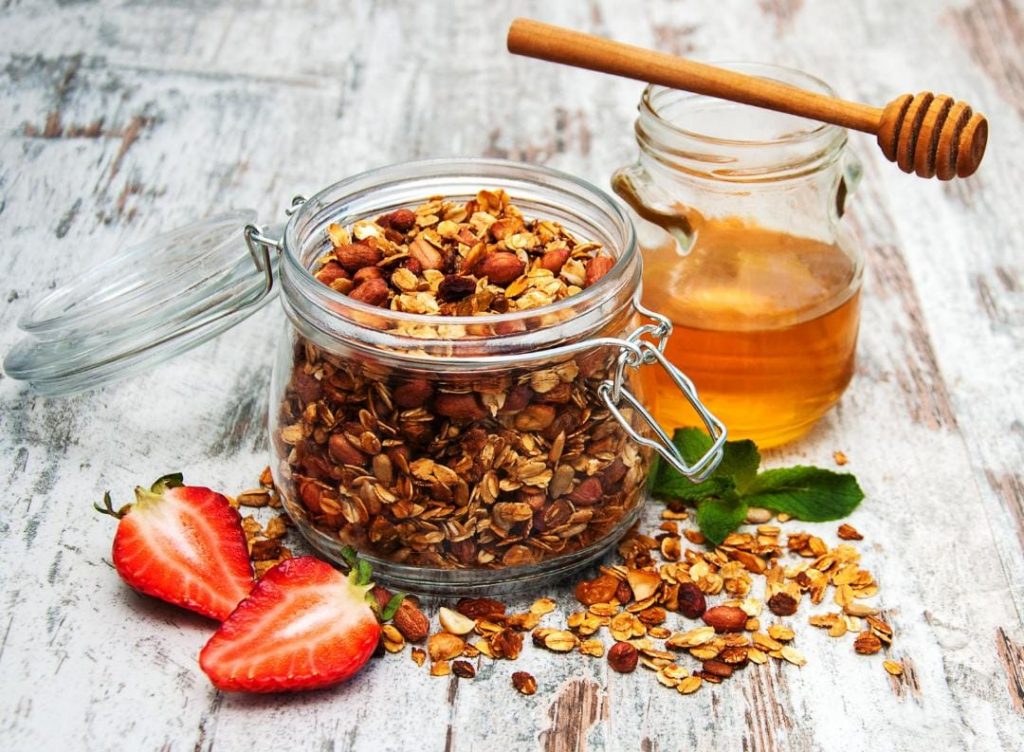 Ingredients :
3 cups rolled oats
1 cup nuts (such as almonds, cashews, or walnuts)
1/2 cup seeds (such as pumpkin or sunflower seeds)
1/2 cup shredded coconut
1/4 cup maple syrup
1/4 cup coconut oil
1/4 cup honey
1 tsp vanilla extract
1/2 tsp cinnamon
1/4 tsp salt
Equipment :
Mixing bowl
Baking sheet
Parchment paper
Measuring cups and spoons
Wooden spoon or spatula
Instructions :
Preheat your oven to 350°F.
Add the rolled oats, nuts, seeds, and shredded coconut to a mixing bowl and stir to combine.
In a separate bowl, whisk together the maple syrup, coconut oil, honey, vanilla extract, cinnamon, and salt.
Pour the wet mixture over the dry ingredients and stir until everything is well-coated.
Transfer the mixture onto a baking sheet lined with parchment paper.
Use a grinder to grind the mixture until it is broken down into small pieces. Be sure to pulse it a few times instead of grinding it continuously.
Spread the granola out evenly on the baking sheet and bake for 20-25 minutes, stirring occasionally, until it is golden brown and crispy.
Let the granola cool completely on the baking sheet before storing it in an airtight container.
Customization Ideas :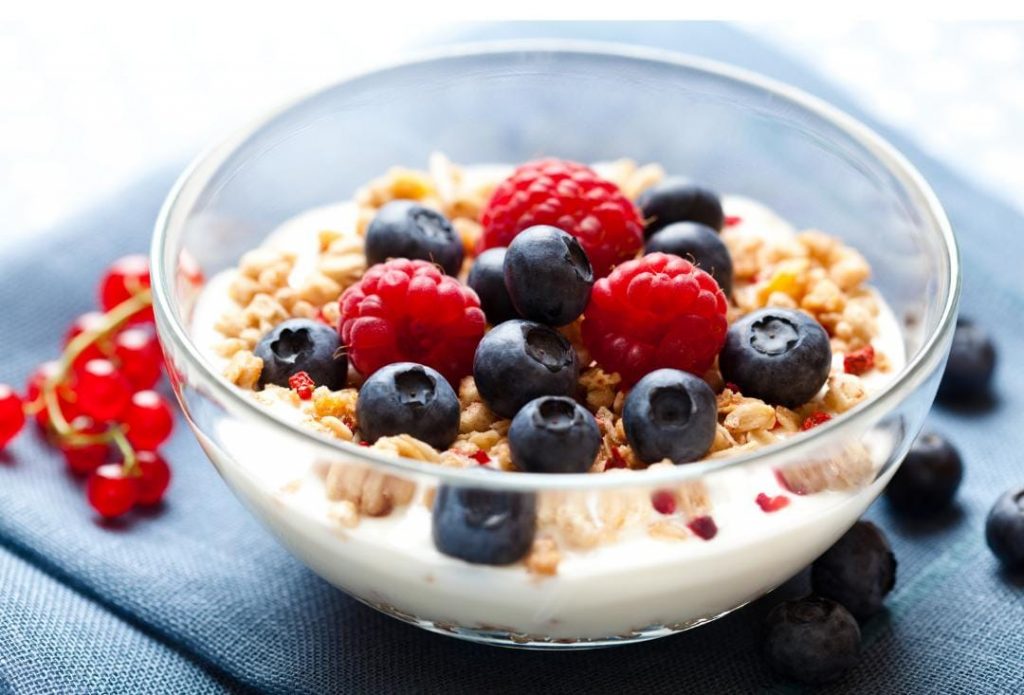 There are many ways to customize this basic granola recipe to suit your tastes. Here are a few ideas :
Add dried fruit, such as cranberries or raisins, to the mixture before grinding it.
Replace the maple syrup with agave nectar or honey.
Use different types of nuts and seeds, such as pecans, pistachios, or chia seeds.
Add spices, such as nutmeg or ginger, for extra flavor.
Serving Ideas For Homemade Granola :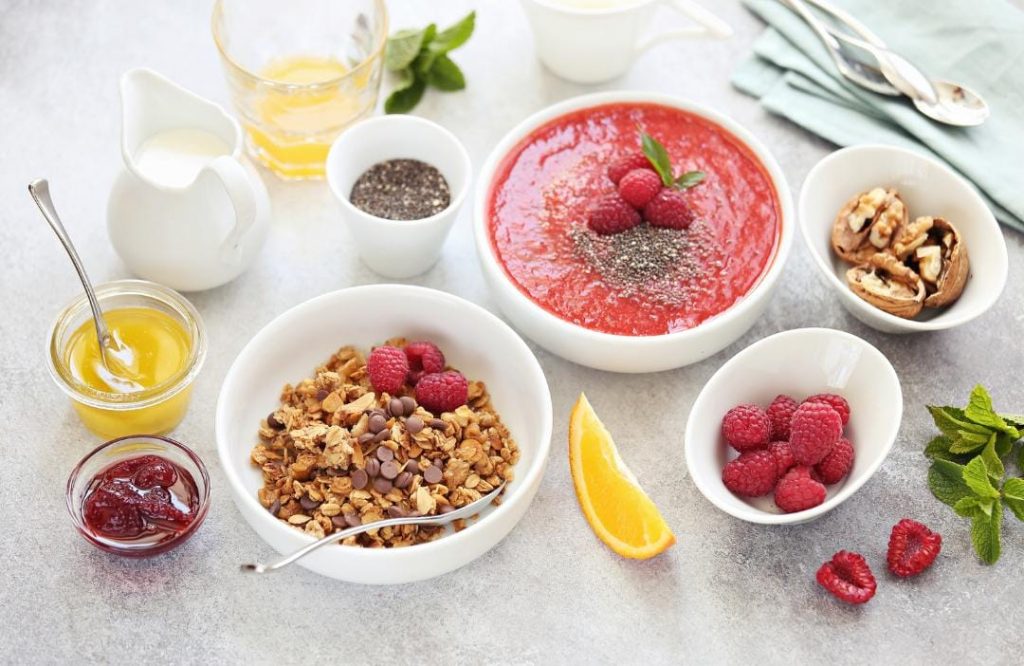 Yogurt Parfait: Layer homemade granola with yogurt and fresh fruit in a glass for a beautiful and delicious breakfast parfait.
Smoothie Bowl: Top your favorite smoothie bowl with homemade granola and additional fruit for a filling and nutritious breakfast.
Pancakes or Waffles: Sprinkle homemade granola on top of your mom's favorite pancakes or waffles for a crunchy twist on a classic breakfast.
Overnight Oats: Mix homemade granola with oats, milk, and fruit for a simple and easy breakfast that can be prepared the night before.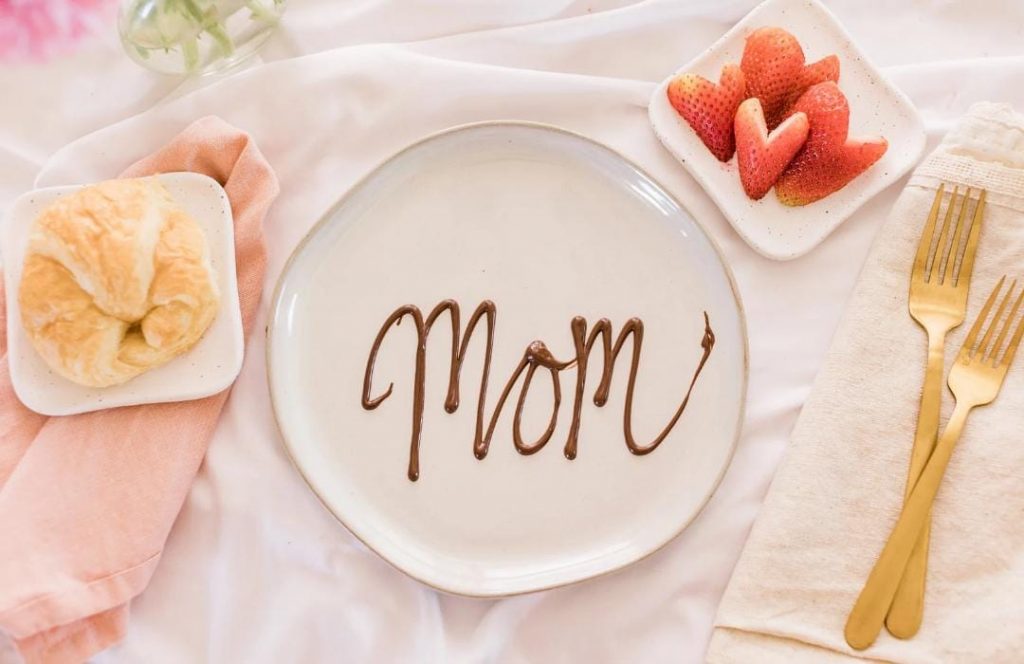 Homemade granola is a healthy and delicious way to start your day, and using a grinder makes the process even easier. With a few simple ingredients and some customization options, you can create a homemade granola that's perfectly tailored to your tastes.
Remember to serve your mom's favorite drinks such as coffee, tea, mimosas, or fresh juice, and don't forget to add some flowers or a handwritten note to make the occasion extra special!