BIOLOMIX: 1-Stop Shop For Your Gourmet Kitchen
Whether they are cozy or futuristic, kitchens are frequently admired for their design. However, your kitchen's appliances are its heartbeat. You want kitchen appliances that fulfill your needs, preserve the elegance of your space, and meet your budget. So how can you balance all of these factors? It all depends on your tastes, style, and financial constraints. You can get outcomes using Biolomix kitchen appliances that are not feasible with any other technique. View our stylish and dependable blenders, sous vide, grinders, fryers, waffle makers, and other kitchen appliances. Enhance your kitchen today!
They can be anything from little, countertop-sized electronics to big, bulky pieces of machinery that take up a lot of room to operate. There are various sorts of kitchen appliances, each with special characteristics and uses. The following is a list of some popular Biolomix kitchen appliances: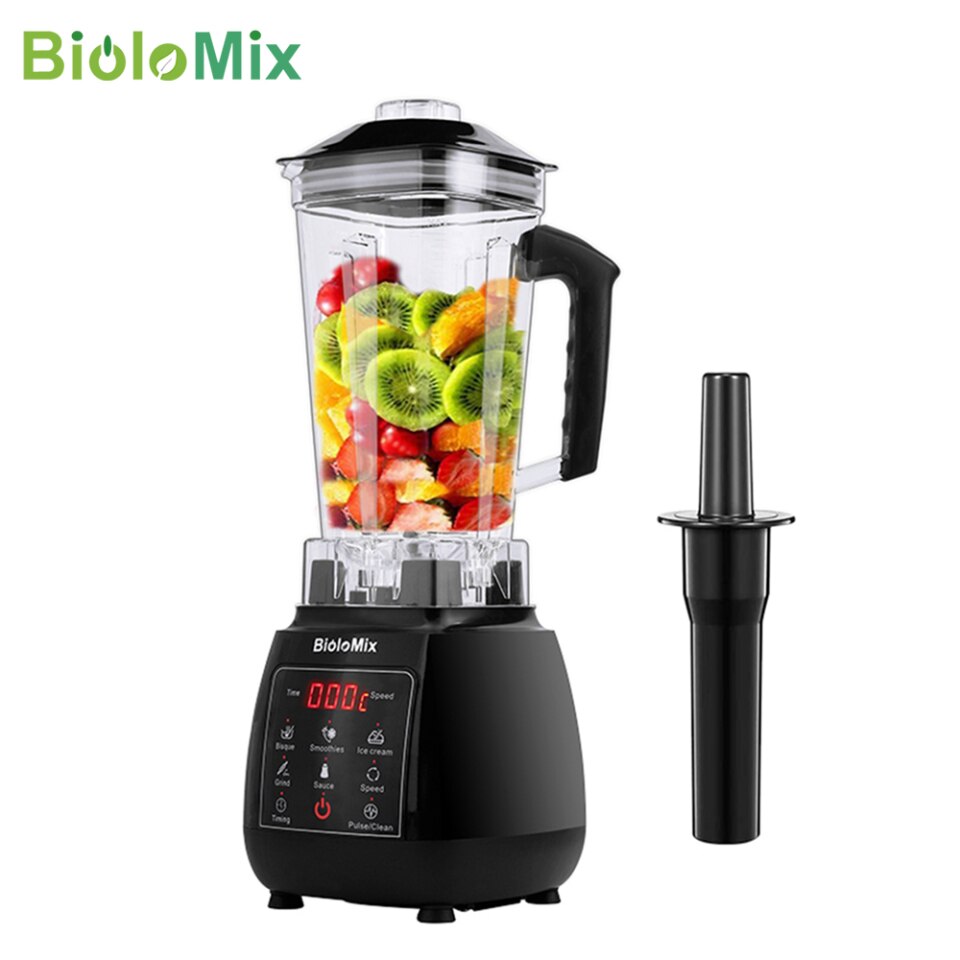 Blender style is brought into the modern era with the Biolomix Touch Screen Pro Blender D6300. The Biolomix Blender uses only a touch-screen interface and has no traditional knobs or buttons on its control panel. The flat screen is simple to clean because it has no crevices to trap spills. The LED lights on this blender turn off when not in use, giving it a sleek, contemporary appearance.
Timed automated settings for six pre-programmed features, as well as manual speed and timer adjustments, are included. This blender could add a new level of enjoyment to your kitchen food preparation with its six-wave blades made of hardened stainless steel for crushing ice and frozen foods.
If you're looking to upgrade your kitchen appliances, Biolomix Blender is one you should give serious thought to. from making smoothies to preparing sauces and dips. It is also quite simple to use.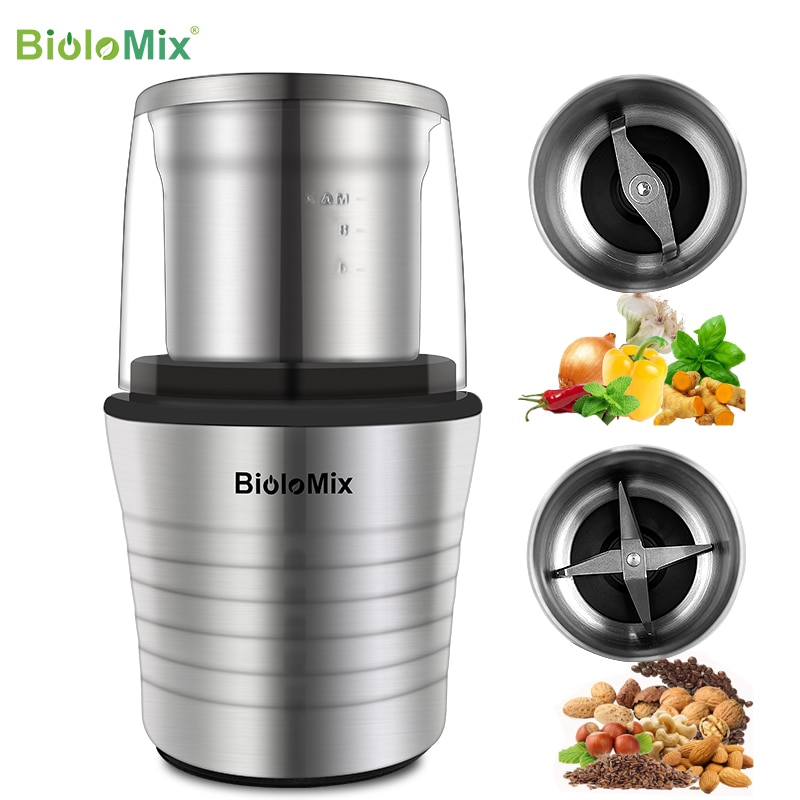 The stylish Biolomix 2-in-1 Coffee & Spices Grinder with a max 80g capacity and wet & dry function, this all-purpose 300W grinder is a must-have item for any kitchen.
It can only be used when the top cover is securely fastened thanks to a safety switch system. With the simple Push-Down operation and transparent cover, you can precisely grind and chop ingredients.
Two dishwasher-safe cups that can be removed from this Biolomix Mixer are equipped with stainless steel blades, grinders for coffee beans and spices, and choppers for garlic, ginger, chilies, and vegetables.
Always retain a mixer grinder that works for your kitchen and daily demands. Please make sure the container is loaded with the right number of ingredients and that the lid is securely fastened.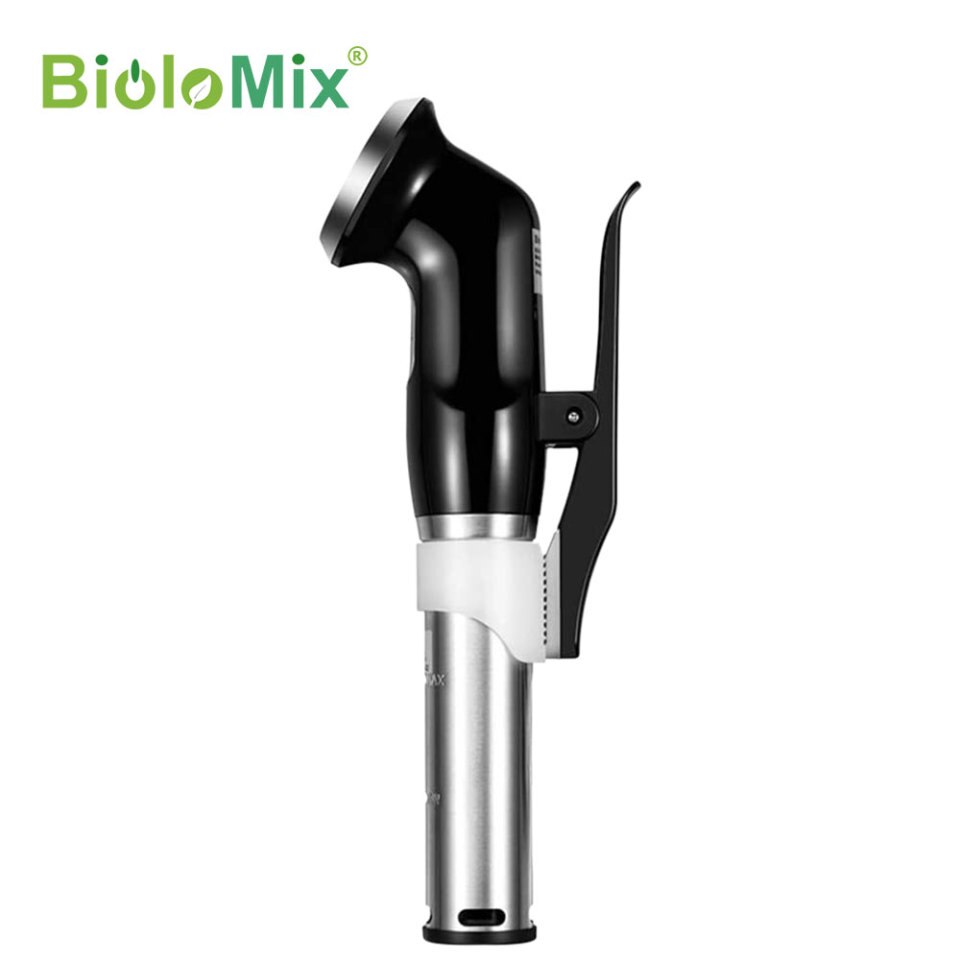 The Biolomix Sous Vide equipment delivers restaurant-caliber cooking into your house. The results from the sous vide machine immersion circulator cooker is constant because it uses temperature control.
In just 30 minutes, the Biolomix sous vide immersion circulator can reach 60°C. The sous vide cooker reaches 95°C in only 15 minutes, or about half the time. You may customize your experience by adjusting the time and temperature with the simple control panel.
With its high power heating element power of 1500 watts compared to other immersion circulators out there that only use 800 or 1000 watts, Biolomix Sous Vide Thermal Immersion Circulator helps you cook a flawless poached egg, a perfectly flaked piece of salmon, or do justice to a choice cut of prime rib.
For further information about Biolomix sous vide, you may also consult our Guide.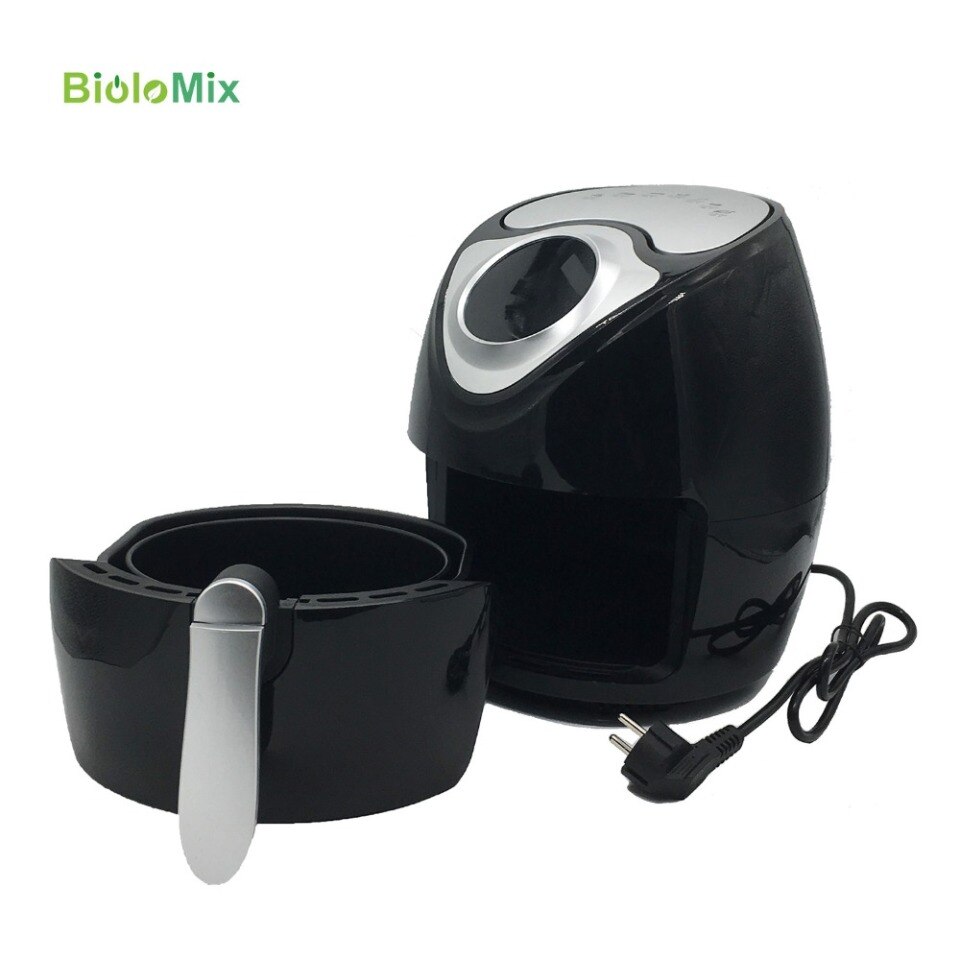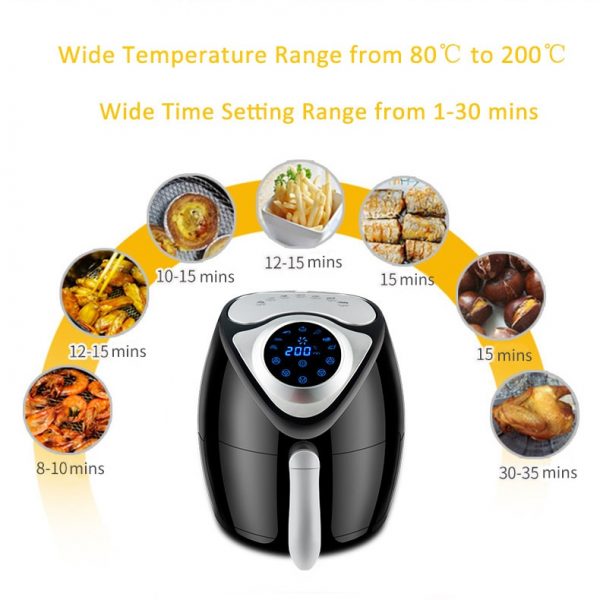 Biolomix Fryer only takes one button press to cook healthily in one of the seven preset modes for fries, chicken, steak, shrimp, pork, cake, and fish. has a large temperature range of 180°F to 400°F and a cooking timer that goes up to 30 minutes.
With its 360° high-speed hot-air circulation heating, it can swiftly, evenly, and thoroughly fry or bake food while using less time and energy. The English recipes that are included make it simpler to prepare delectable food.
Eat the foods you love without the added calories. You can fry, bake, grill, and roast with this air fryer with little to no oil. With just one countertop appliance, you can prepare crispy fried chicken, steak, French fries, pizza, and much more.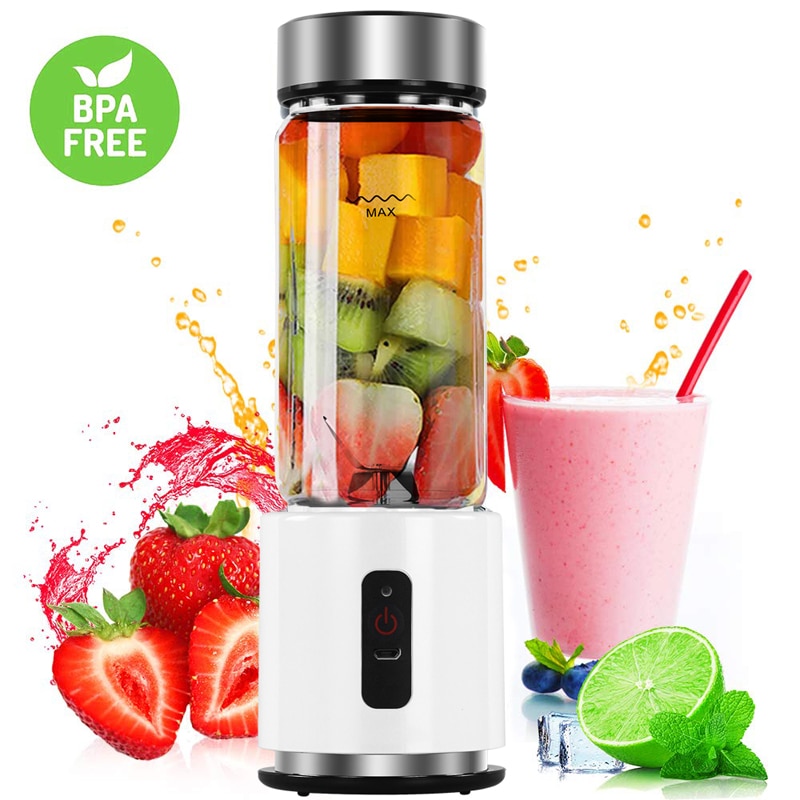 This Biolomix blender is of High-quality, BPA-free, infant food-grade, non-toxic, and environmentally friendly ABS foundation made of high borosilicate glass. Perfect for producing salad dressings, green fruit smoothies, milkshakes, juices, protein shakes, and infant food supplements.
With just one button and a double press to start, it can combine broken ice, frozen fruits, veggies, and seeds in under a minute. Its maximum speed is 15000 rpm. Press the button, add some water, and it's simple to clean.
A single charge of the USB blender's rechargeable 4000mAh lithium-ion battery lasts up to a week. It can be charged via a laptop, power bank, automobile, etc. When in use, this small blender operates softly and makes no noise at all.
Please refrain from operating the blender while it is charging or empty.
About Us
We at Biolomix, firmly think that our products are among the most cutting-edge in the world, and we want to ensure that we back that claim up with a risk-free 30-day guarantee.
We will take ANY measure necessary to ensure that you are completely delighted with your purchase if you don't have a great experience for ANY reason.
We want you to understand that there is absolutely ZERO danger in purchasing something and testing it out because purchasing products online can be a difficult undertaking. No hard feelings if you don't like it; we'll make it right.